Express Shipping Item -
more info
Regular price
$0.00 USD
Sale price
$20.00 USD
Unit price
per
Sale
Sold out
This adapter cable allows the connection of the Arctic Cooling Accelero series of GPU coolers for use with Asus 6 pin graphics cards.  The Accelero series provide a standard mini 4pin connection to the GPU, which is not compatible with the majority of Asus graphics cards.  This cable helps bridge the connection to ensure compatibility.
These cables are custom made, to order within the UK.  As a result please allow an additional 24 hours for shipping.
This is designed for use with the Arctic Cooling

Accelero Xtreme III 
Accelero Xtreme IV 
View full details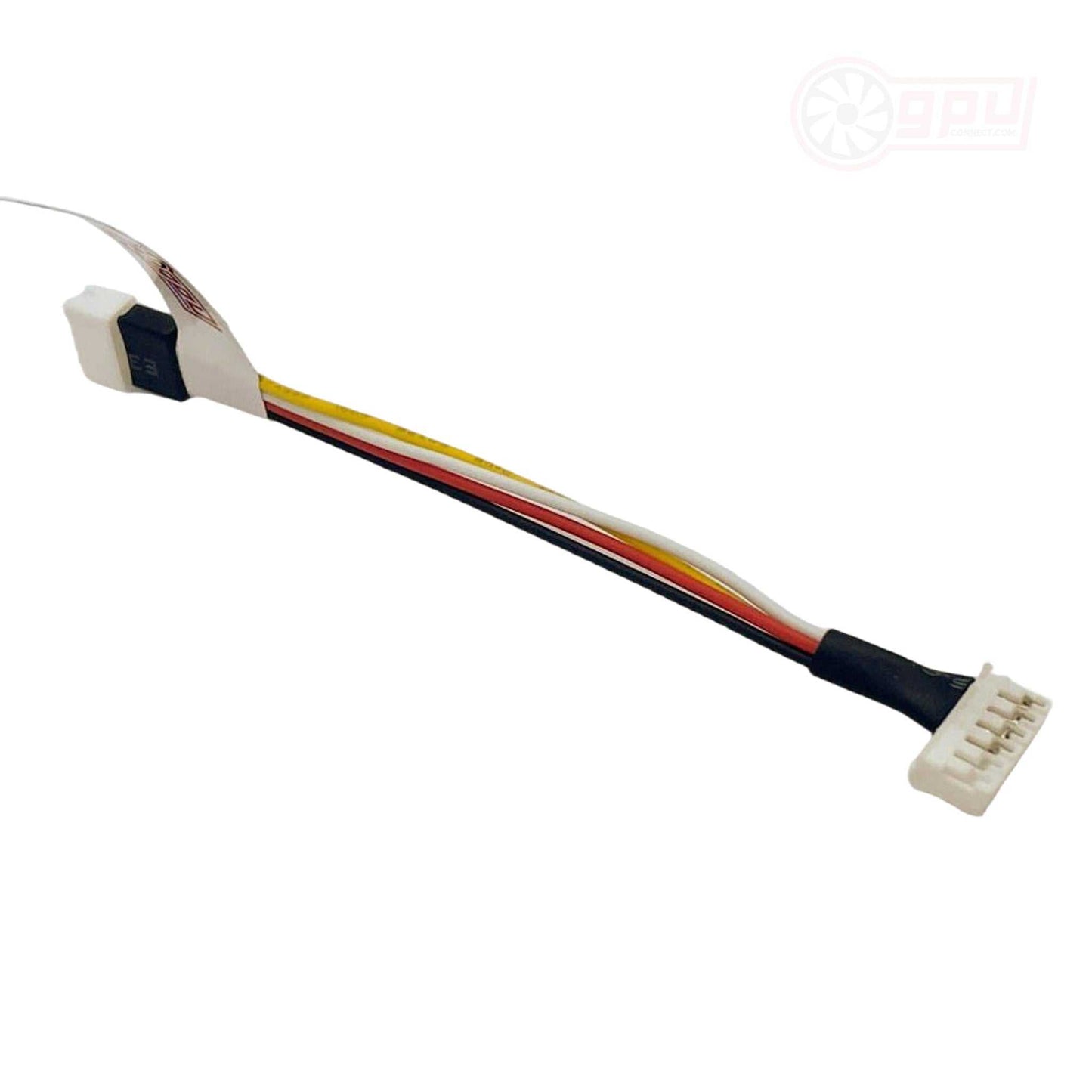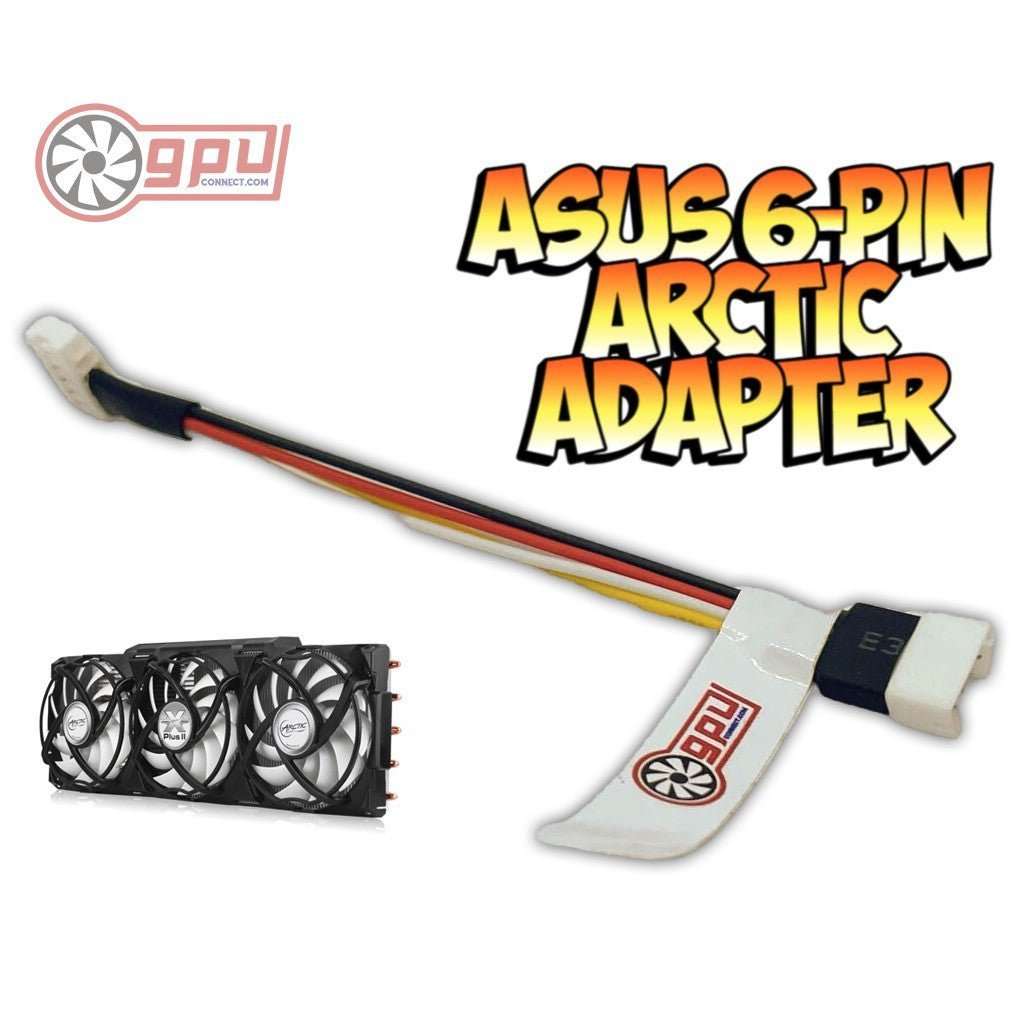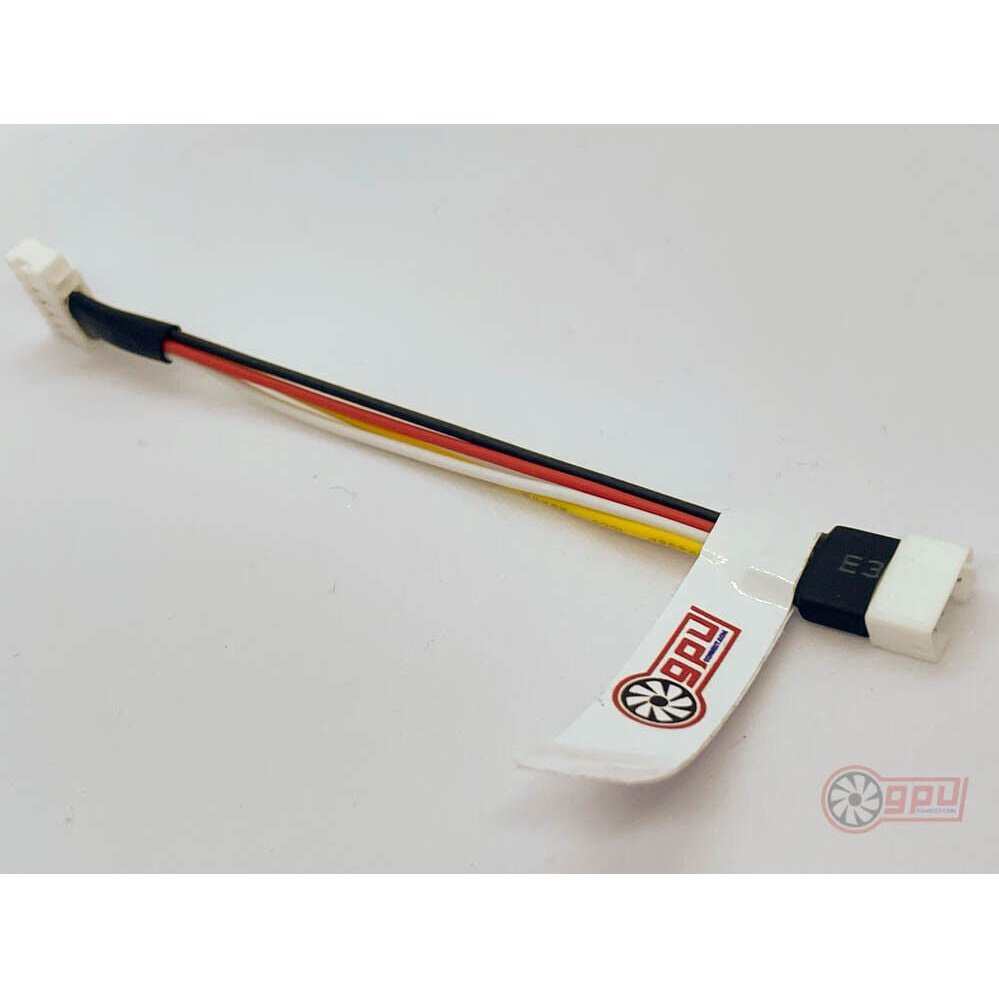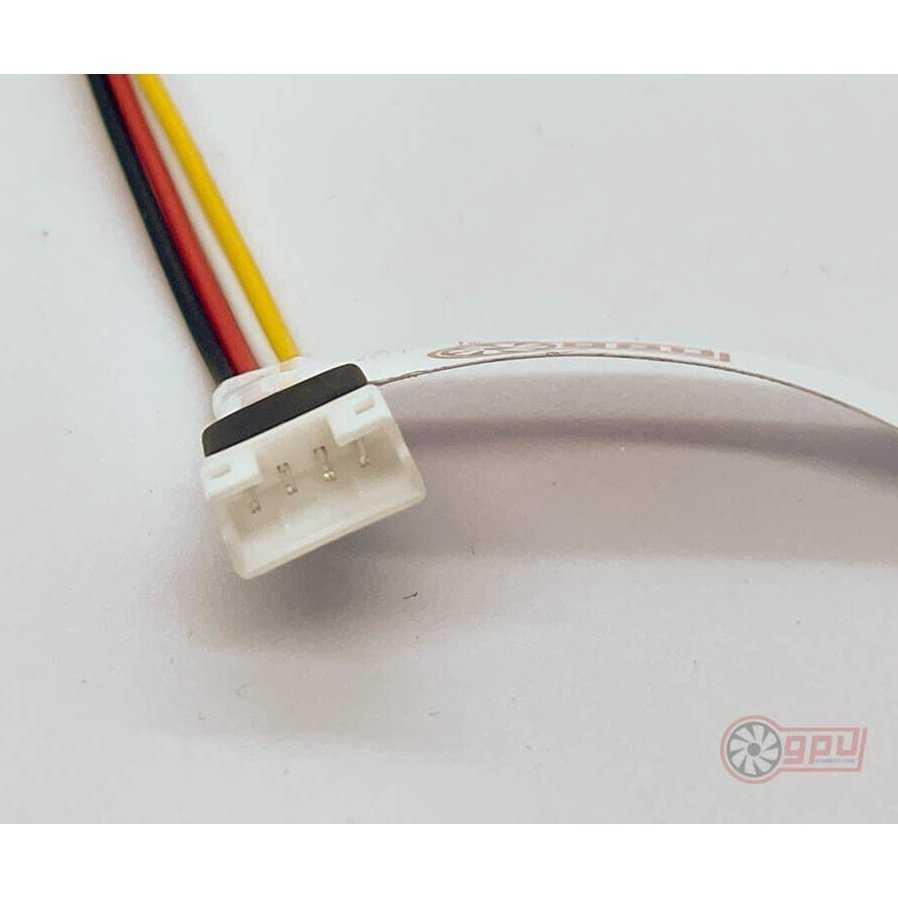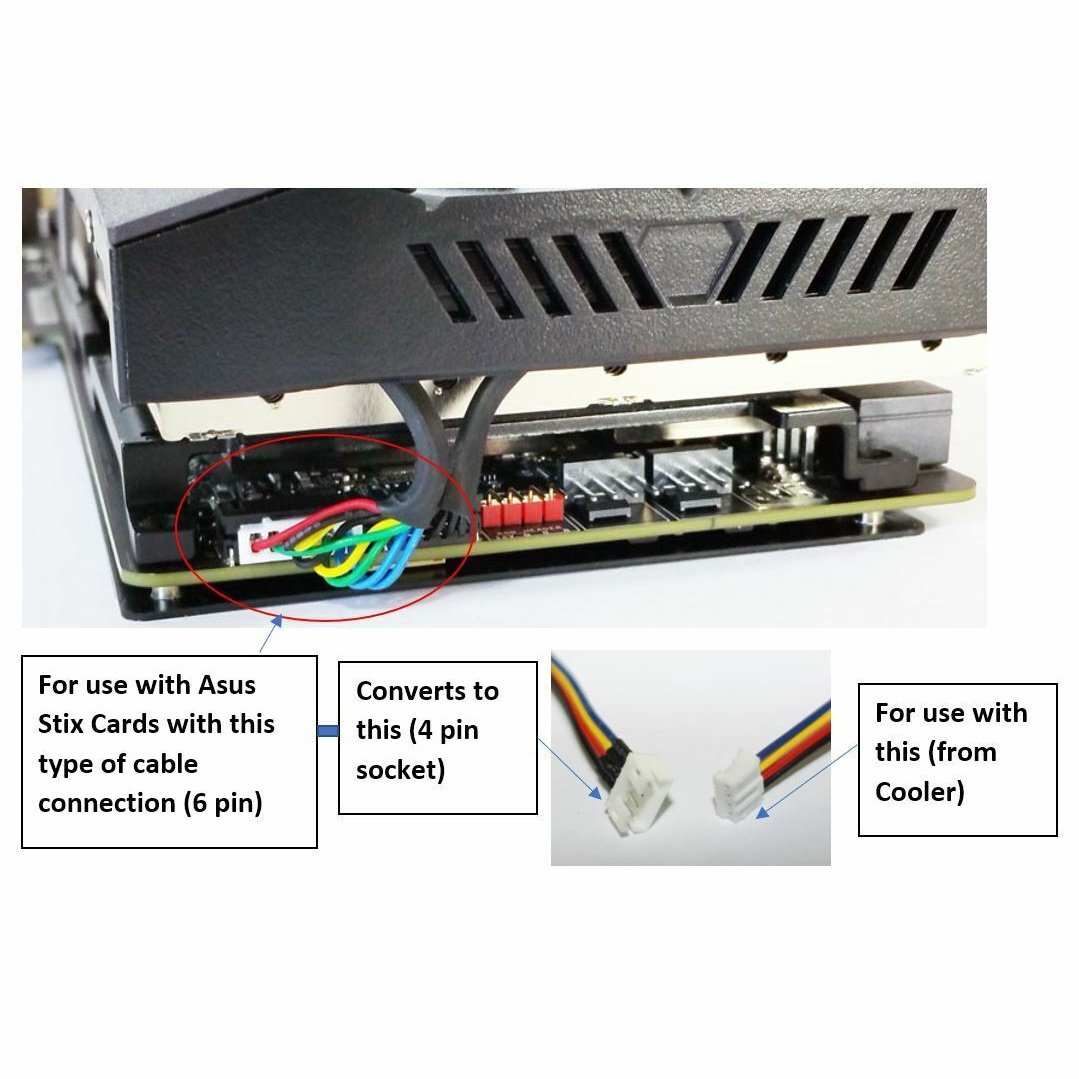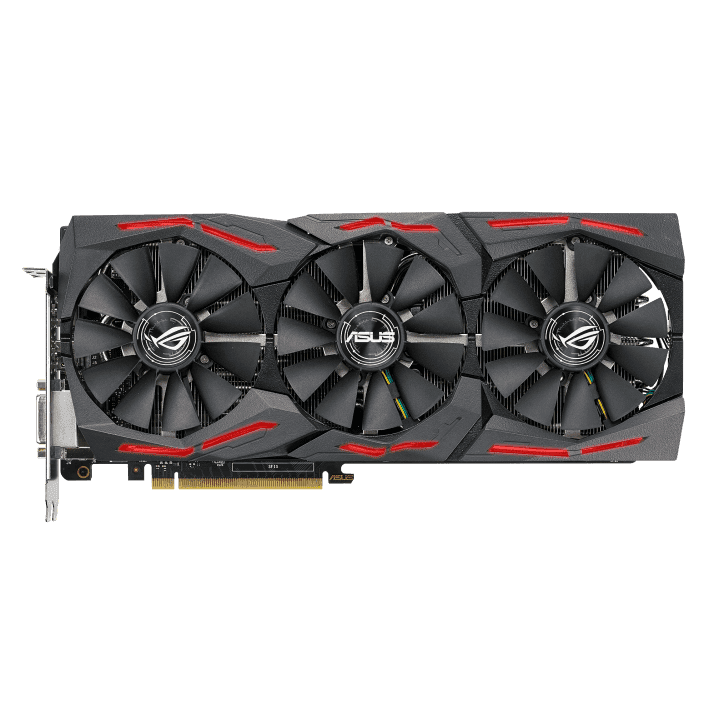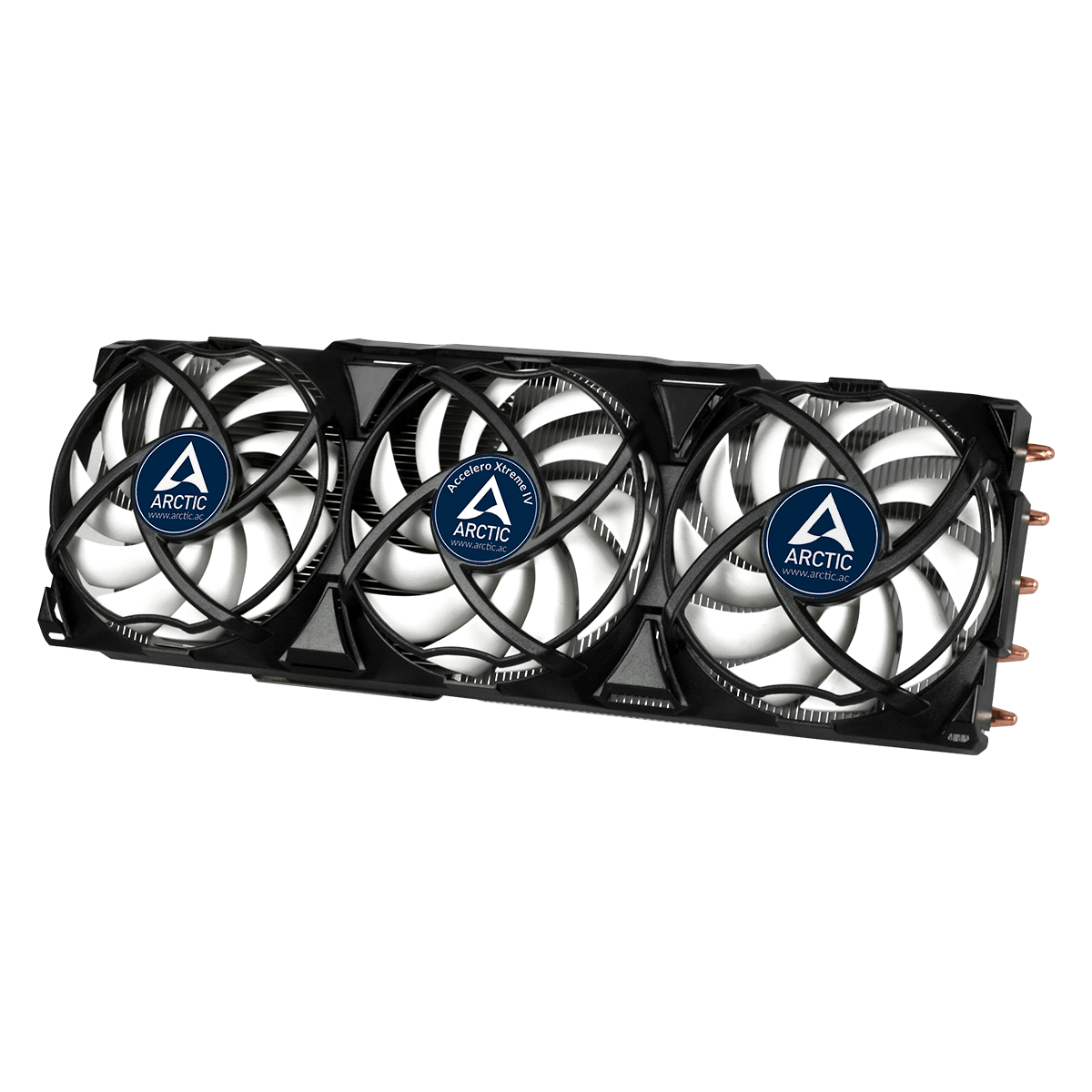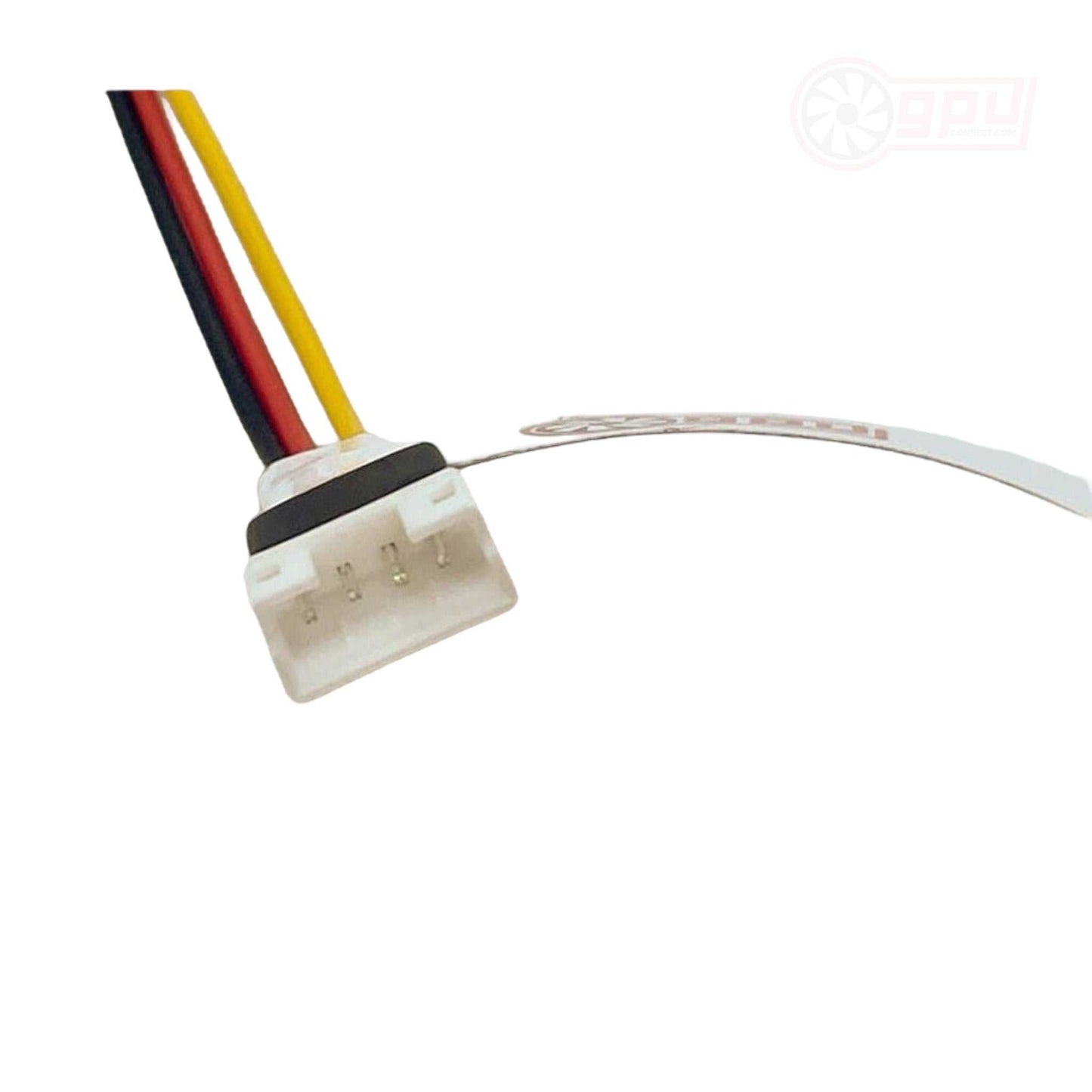 Collapsible content
Compatibility

The following products are known compatible with this deshroud adapter:

ROG STRIX-GTX1060-6G-GAMING
ROG STRIX-GTX1060-O6G-GAMING
ROG STRIX-GTX1070-8G-GAMING
ROG STRIX-GTX1070-O8G-GAMING
ROG STRIX-GTX1080-A8G-GAMING
ROG STRIX-GTX1080-O8G-GAMING
ROG-STRIX-GTX1070TI-8G-GAMING
ROG-STRIX-GTX1070TI-A8G-GAMING
ROG-STRIX-GTX1080-A8G-11GBPS
ROG-STRIX-GTX1080-O8G-11GBPS
ROG-STRIX-GTX1080TI-11G-GAMING
ROG-STRIX-GTX1080TI-O11G-GAMING
ROG-STRIX-RX580-8G-GAMING
ROG-STRIX-RX580-T8G-GAMING
STRIX-GTX980TI-DC3-6GD5
STRIX-R9390-DC3-8GD5-GAMING
STRIX-R9390-DC3OC-8GD5-GAMING
STRIX-R9390X-DC3-8GD5-GAMING
STRIX-R9390X-DC3OC-8GD5-GAMING
STRIX-R9FURY-DC3-4G-GAMING
STRIX-RX480-8G-GAMING
STRIX-RXVEGA64-O8G-GAMING
Installation

Installation is simple... with the PC powered down and disconnected, connect the white end to the GPU header, being careful to check the direction of the plug is correct. If correct it should seat easily.

Connect the PWM black ends to your standard, 12v PWM fans. Please note whilst you can daisy chain to power up to 3 fans going above this can create an unnecessary power draw on your fan header and is not recommended.

Following install, with the case open, power on the system and check the fans start to spin. If they don't power down immediately and check the GPU against the compatibility list or contact us.
Dimensions

Cables are provided as standard with black cable, white GPU connection and black PWM sockets.

Approx length is 10 cm
Shipping Information

Where the Express Shipping Icon is shown on a listing, this item will be shipped from the UK warehouse directly. Next day shipping is available, however this must be selected and paid for at checkout.

UK - 1-4 working days (Depending on method selected)
Europe - 3-7 working days (typical)
USA - 6-7 working days (typical)
Australia -  6-7 working days (typical)
Other -  6-12 working days (typical)

Where an item is Standard Shipping (defined with a blue WORLD logo), this item is not held in stock and will be direct shipped from our suppliers, and alternative shipping times apply.

For full information on shipping times please click here
Returns

If you are unsure if the product is compatible or right for you or compatible please ask us! In the unlikely event you need to return we offer hassle free returns. See our returns policy for more information.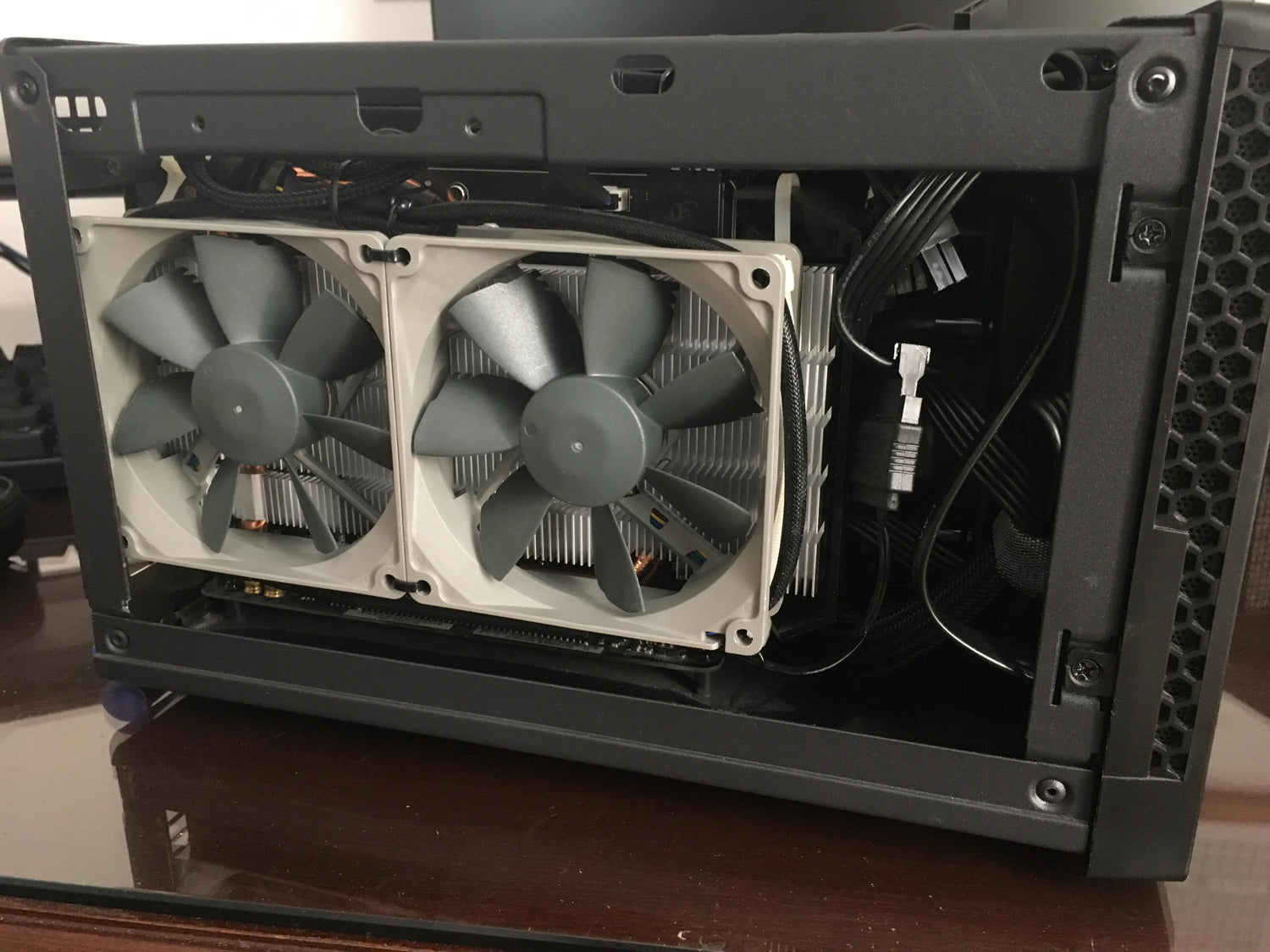 Why deshroud?
Motherboard fan headers can often be reassigned to monitor GPU temperatures, however will require an often unwanted 3rd party application to be installed to do this.  The control of fans by motherboard headers often can cause overheating or other issues due to the software processing required to maintain control, and the fan curve is not directly linked to overclock or under-volt settings which would be required from a secondary application.  A deshroud mod will also require 2 fan headers to be used, preventing them from being used elsewhere in the system.
Read more