Express Shipping Item -
more info
Regular price
$13.00 USD
Sale price
$9.00 USD
Unit price
per
Sale
Sold out
Genuine Tiger ICE Edition V2 replacement mouse pads / skates designed as easy replacements for the Razer VIPER Ultimate WIRELESS.
Introducing EspTiger ICE Mouse Skates, the ultimate upgrade for your mouse! These skates are made from PTFE (Polytetrafluoroethylene),  a high-performance material that is designed to reduce friction and prevent the mouse skate edge from dragging.
Precision-crafted with a curved edge to provide a smooth glide and decrease friction on the mouse pad. In addition, they are 100% pure PTFE material, providing increased mobility for your aim.
Whilst similar the V2 comes with a reinforced PTFE (Teflon) material providing improved glide over the V1.
Contents:
Rounded edge replacement mouse feet
Cleaning pad x1
Instructions:
Remove the original mouse feet
Use the alcohol pad (included with the skates) to remove leftover residue from the original feet
Remove the transparent protective film on the mouse feet
Carefully align the feet within the mouse feet grooves on the mouse's bottom shell
Flip the mouse back over and apply light pressure to fit the feet in properly
Note: Do not repeatedly stick and peel off the feet
Share
View full details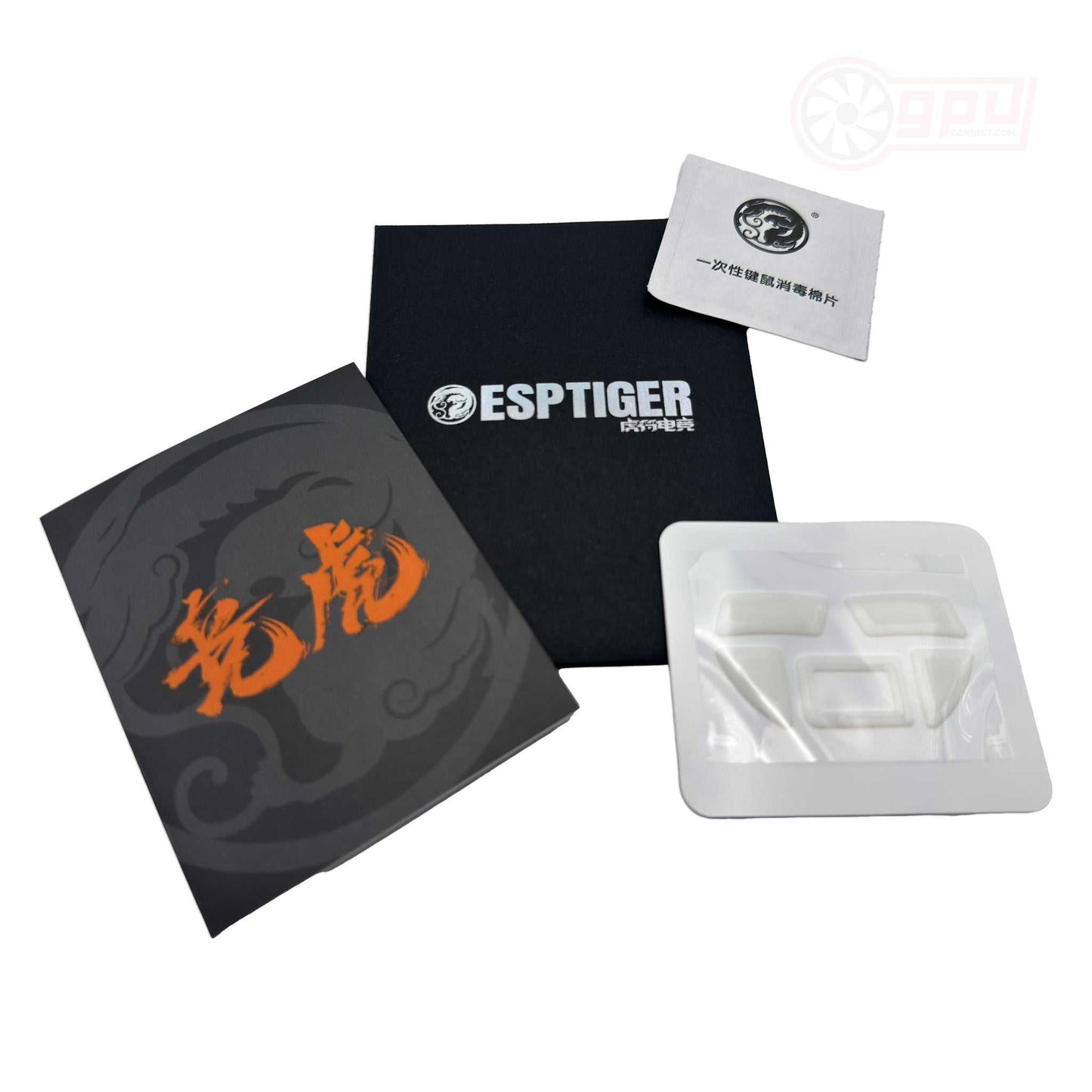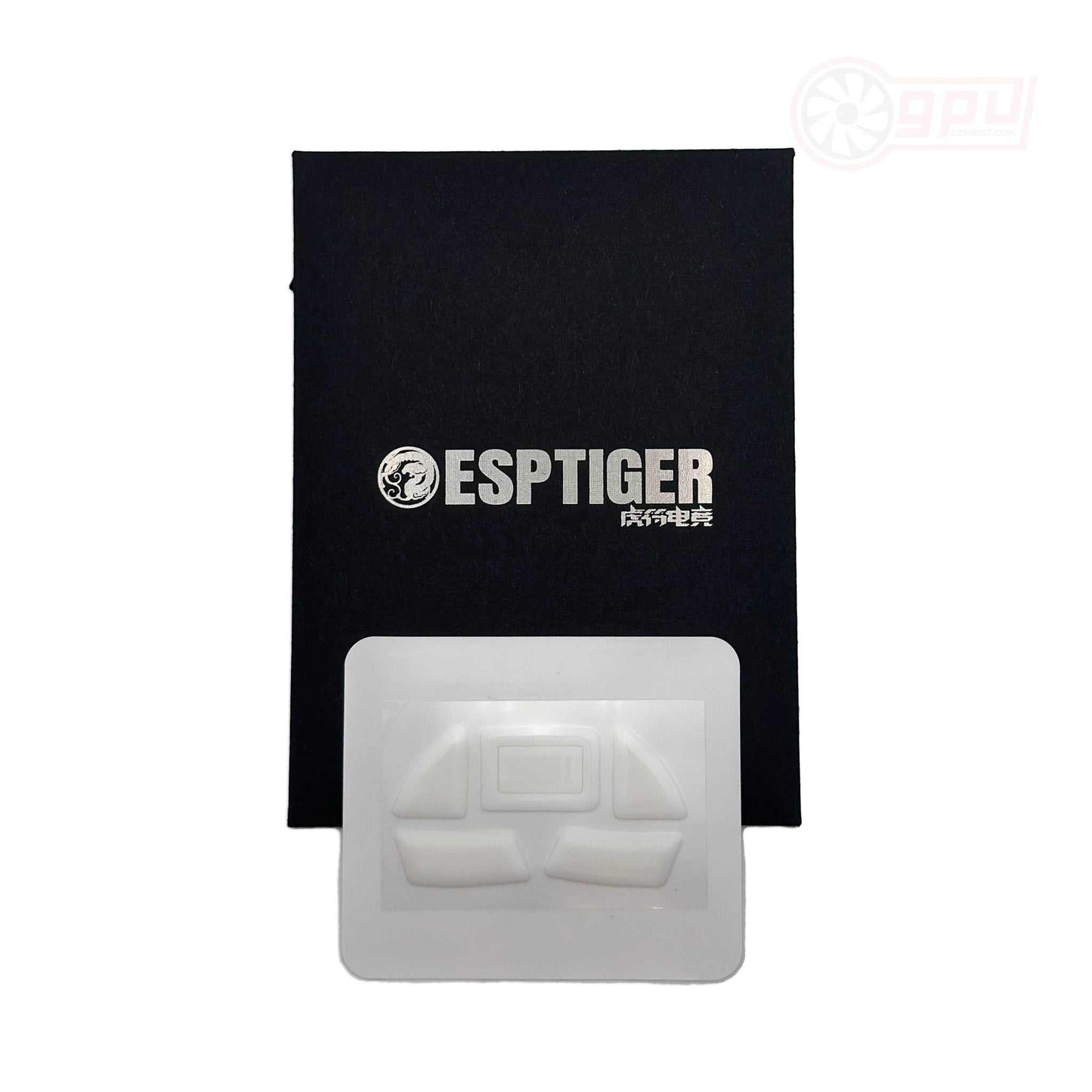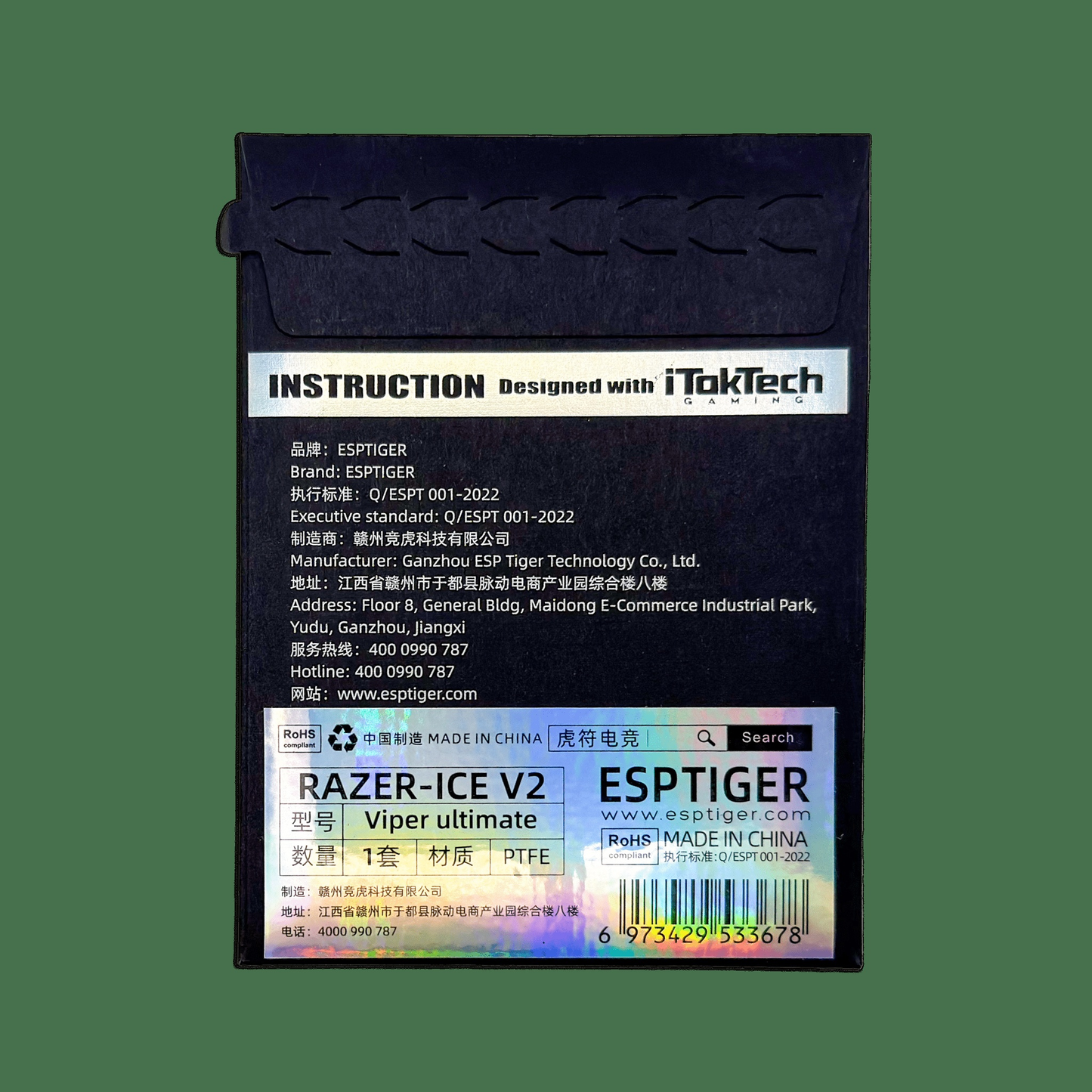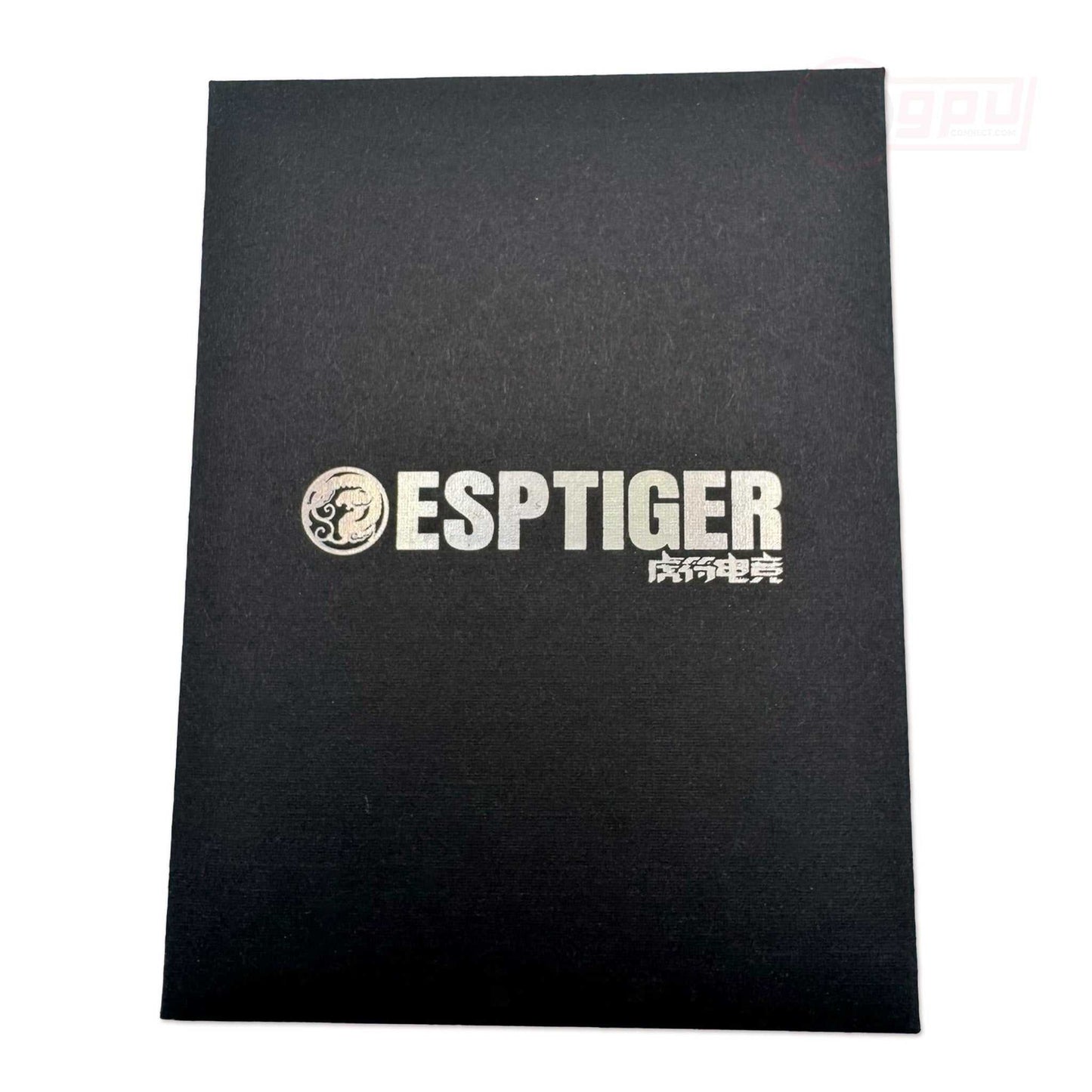 Collapsible content
Dimensions

Tiger ICE Skates come in a 9 x 7cm sealed pack containing the pads and a cleaning wipe with authenticity log on the rear.
Installation

Installation is simple... use tweezers or a similar blunt tool to remove existing feet. Clean with areas well with included alcohol pad and wait for it to dry.

Proceed to remove backing and install new new feet. Apply pressure for 2 mins after fixing. It is recommended to leave for 2 hours before us. 
Returns

If you are unsure if the product is compatible or right for you or compatible please ask us! In the unlikely event you need to return we offer hassle free returns. See our returns policy for more information.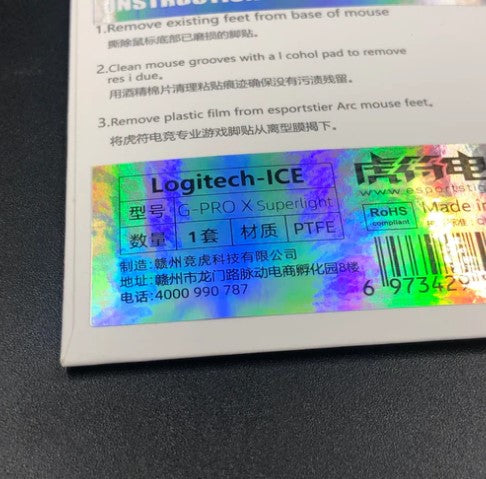 Why TIGER ICE?
Esports TIGER ICE are known as one of the best mouse feet money can buy, where exceptional glide and performance is required and typical of those used in professional gaming. These also provide additional comfort when not gaming, providing a clear and smooth desktop experience.